What 6 hours of coaching can do for you
Good-bye maternity leave, hello new IT job!
Recently I had a mid-coaching "calibration" session with a client. I suggest to my clients to go through this retrospective around the fifth session. She had already achieved tremendous results: she switched her career and got a job offer from an international IT company.
Her path was not easy: after quitting her accountancy job at the end of her maternity leave, she went into the Unknown in search of herself. At some point, she felt the need to dramatically change her profession. She took various online courses, she worked extremely hard towards this new goal. I had the impression that she forgot to take care of herself in this race for a new career, and as a coach I pointed this out to her. She listened to me and realized that she always aspired to do everything with pleasure (to live in harmony) and the way she exhausted herself contradicted this goal.
With curiosity and anticipation, I accompanied her as she made leaps and bounds towards awareness and self-actualization, which in turn led to confidence in her choice (profession and career strategy) and finally led her to her dream job.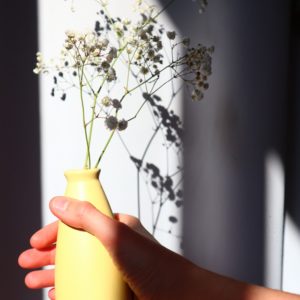 The first question in this session was: "How many hours of coaching do you think we spent together?" 1 She confidently answered that it must have been around 25 hours. I was astounded since we had only worked for 6 hours thus far. She experienced our sessions as more intense, 4 times more "filling". She also did not believe that "just" 6 hours of coaching led her to such results.
Now new challenges and achievements are ahead of her, and we have already identified the topics for the next five sessions to make her impressive results even more fruitful.
I was once again convinced that small steps, weekly sessions, and unconditional love can lead clients to undreamt-of accomplishments. My heart was smiling and it is smiling right now when I share her success story with you.
1 Since I also acted as a consultant for her regarding her resume, career strategy and interview skills the number of hours could not be simply inferred from the number of sessions.