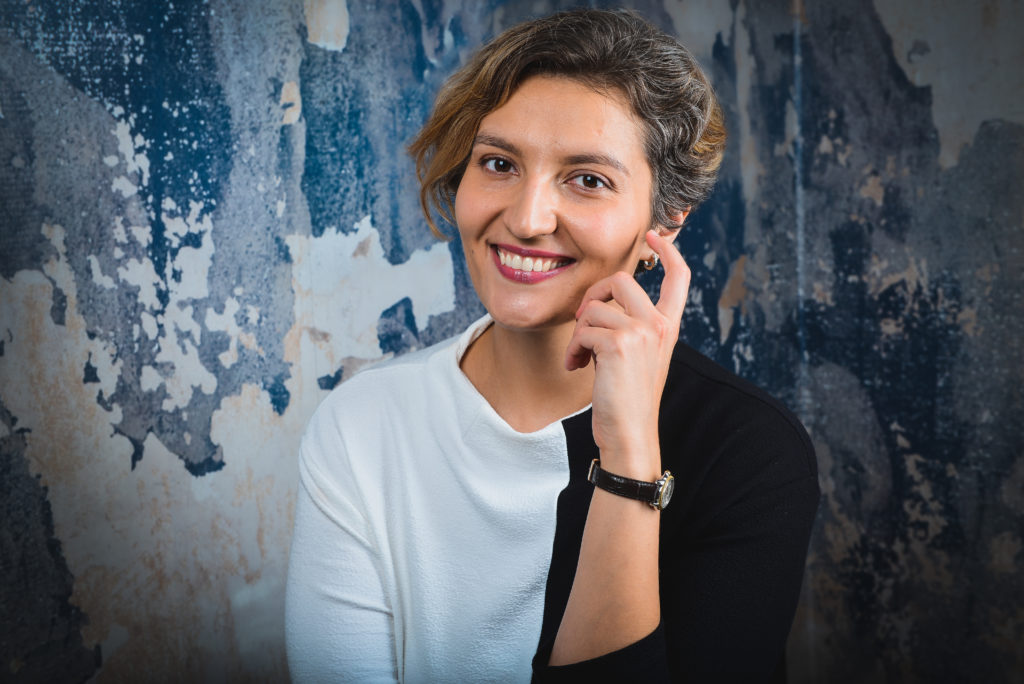 Coaching ICF
Coaching for adaptation to change
(career, personality, immigration/moving)
Decision-making coaching
(in professional and personal life)
Coaching for success and self-confidence
Video/audio
In person (in Strasbourg or Karlsruhe)
The essence and foundations of coaching
Coaching is based on partnership. It is a dialogue that encourages self-reflection, focus on emotions and self-perception. This allows one to identify and work on the origins of obstacles, limiting beliefs and dissatisfaction.
Coaching allows clients to create an action plan which is clear, yet also adapted to the rhythm of their lives.
Coaching, in my view, allows you to comfortably step out of your comfort zone. This could be one of the steps leading to personal growth and discovery of your hidden talents.
It is a powerful tool for people who want to be the authors of their own lives, who strive to achieve their goals, who seek to know themselves better make positive changes and live by their values.
Benefits of coaching
Freedom
Respect for individuality
Full concentration of the coach on the client
Working towards the future
Mindfulness training
Flexible approach/adaptability
With coaching according to ICF standards, clients have complete freedom to express themselves and the possibility to be themselves without fear of judgement or ridicule.
Another advantage of ICF coaching is that the coach does not give advice. They do not act as a consultant or expert on some topic. The coach may share their opinion, experience, or assumptions, but only with the client's permission. This way the coach reveals the potential of the client who finds their own solutions and answers.
ICF coaching is also about working with the future and acquiring the skill of mindfulness, i.e. this knowledge stays with the client who can use it in their everyday life.
Each coaching session is unique. It is not about working with a pre-set questions or with a fixed method. Coaching is about unlocking the client's potential. It is a flexible and dynamic approach that adapts to each client's background, life path, current particular situation, wishes and pace of life.
Examples of requests from my clients
Career / Business
Should I leave a job I don't like but that pays well?
How can I feel comfortable in a job interview?
What is the best way to fit in with a new team?
How to set boundaries in relationships at work?
Should I start my own business?
I want to make a career transition: where do I start?
Immigration
I want to move/immigrate, how do I choose a country, a city?
Where to start looking for a job in a new country?
How to find a new circle of friends in a new place?
How to overcome homesickness?
Personality
Procrastination
Low self-esteem
Dependence on the opinions of others
How to tackle a fear of public speaking?
How do I present myself on social media without compromising my values?
Steps
Example for 12 coaching sessions:
Reservation and prepayment of the first session
Payment methods:

PayPal
Credit cards VISA, MasterCard
Revolut Credit Cards
Bank transfer to a French account

Confirmation of the appointment
Introductory session
The main objective of this session is to get to know each other and understand if we would be comfortable working together. I will answer questions and do a full 30-minute coaching session. If, at the end of this session, we decide to continue working together in the long term, we move on to the next step.
Signing of the coaching service contract
Prepayment for all sessions
First session
We look at the situation, the main request in depth and we discuss the steps that could lead to a positive outcome. This will constitute a kind of itinerary that we will follow to achieve your main objective.
Five coaching sessions
We meet regularly, according to the discussed schedule. During these sessions we work on the current situation and move step by step towards the established goal.
Diagnostic session
In this session we summarize the intermediate results of the work:
• your success stories
• your difficulties
• ways to improvements
Perhaps the goal has evolved/changed, new tasks have arisen? Working with a coach is a dynamic and living process. The sessions also adapt to the events in the client's life.
Four coaching sessions
Diagnostic session
A review of the accomplished work.
Frequently Asked Questions
What is a professional coach?

At present, coaching is an unlicensed profession. To maintain high professional standards in this field and to promote quality coaching, several organizations have been created.

The International Coaching Federation (ICF) is the largest federation of professional coaches in the world and has been in existence since 1995. It brings together over 30,000 coaches in 130 countries.

I have completed an ICF accredited training program and my coaching sessions are based on the competencies established by the ICF. I have been an ICF member since 2020 and adhere the ICF Code of Ethics.
What solutions can be found through coaching?

Each client and their objectives are unique. Here are some examples from my practice. Coaching can be useful if it is necessary to:

Define your big goal (for one year, five years, ten years)
Reveal and release your potential, put you on the path to personal fulfilment
Discover your values and understand how to make them respected by those around you
Prioritize tasks
Taking a decision
Becoming more confident
Look at the situation from different angles
What a client can achieve by working with me?

The path is made by walking. If you take the path of self-knowledge and self-improvement, the results will come quickly. Each client is unique and each one sets his or her own challenges. In order to verify that we are heading in the right direction, I perform diagnostic sessions at the halfway point and at the end of the interaction with the client.

In my experience, most of the work and progress happens between sessions, when the client puts into practice the decisions made during the sessions. Therefore, the results and success of the coaching, to a very large extent, depend on the motivation and perseverance of the client.
What are the ground rules for sessions?

All details of the coaching are discussed and negotiated with the client and are included in the coaching service contract.

There are some basic rules:

Being late to a session reduces the duration of the session
If a session is not cancelled 24 hours in advance (except in cases of force majeure), it is considered due
When purchasing a package of 12 sessions, the client has the possibility to postpone two sessions
What guarantees can I give a client?

Confidentiality and compliance with the ICF Code of Ethics
You can always make a complaint to this organization if I do not respect these obligations.
Refund for unused sessions
Full details of the reimbursement conditions are mentioned in the coaching service contract.
Open-mindedness and flexibility
I am open to constructive criticism, questions and changes to the framework of client-coach collaboration.
Transparency
My activity is officially registered in France as an auto-enterprise. Registration number: SIREN 890 205 370